Dawson County High School


Class Of 1974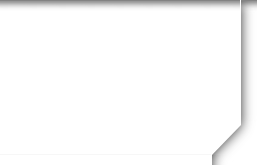 In Memory
Edward Day VIEW PROFILE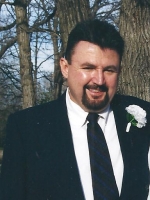 Edward arrived into this world on Christmas Day, 1955 to Willie and Katherine (Bates) Day of Baker, MT. At the age of 2, his family relocated to an irrigated farm west of Glendive, MT. Ed spent his years growing up catching frogs in Cracker Box creek, fishing for catfish in the Yellowstone river, hunting for agates with his mother and helping his dad on the family farm. He attended school at Jefferson Elementary School, Washington Middle School and Dawson County High School. He was a member of the marching band during high school and graduated in May of 1974.
After high school, Ed worked at Gibson's as a sales consultant and later for SWECO, working in the oil fields of Wyoming and Utah.
He was united in marriage to Renee Schmidt on December 30, 1978 in Glendive. Soon after, they moved to Randolph, UT where their daughter, Tiffany Rose, was born on October 30, 1982 in Ogden, UT.
After the birth of his daughter, Ed enrolled at Minot State University in Minot, ND and graduated in May, 1990 with bachelor degrees in Computer Science and Business Administration. Upon graduation, Ed accepted a position with Clear With Computers in Mankato, MN, so the young family moved east. His first marriage ended in divorce in 2001.
November 4, 2002, Ed united in marriage to Sharon Greenwaldt. The couple settled in Eagan, MN where he was employed by United Health as project manager until his death.
Ed was preceded in death by his parents, Willie and Katherine Day, his maternal and paternal grandparents, his oldest brother, Jerry and brother-in-law, Wade Waldo.
He is survived by his wife, Sharon Day, of Eagan, MN; his daughter, Tiffany (Steve) Rhiger and grandchildren, Kaitlyn and Kaleb Rhiger of Mankato, MN; his Aunt Bobbie Dennis of Dallas, TX; sisters, Linda (Dan) Gregory of Tangent, OR and Sandra Waldo, of Bozeman, MT; and brother, Barry (Denise) Day of Huntley, MT. He is also survived by several nephews, nieces and cousins.
Ed's wit and charm touched many throughout his life. To paraphrase a quote from Dr. Suess: "Don't cry because my life is over, smile because it happened."
Click here to see Edward's last Profile entry.