Dawson County High School


Class Of 1974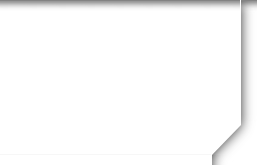 In Memory
Dale Hajek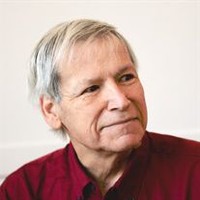 Dale Eugene Hajek, age 59, passed away on Thursday, April 9, 2015 with his family by his side at his home in Glendive, Montana. Visitation will be held from 11:00 A.M. until 5:00 P.M. and from 6:00 P.M. until 8:00 P.M. on Wednesday, April 15, 2015 at the Silha Funeral Home in Glendive. A Family & Friends Service will be held at 7:00 P.M. on Wednesday, April 15, 2015 at the Silha Funeral Home. A Funeral Service will be at 10:00 A.M. on Thursday, April 16, 2015 at the West Side Baptist Church in Glendive with Pastor Dan Pust and Larry Preston officiating. Interment will follow in the Dawson Memorial Cemetery in Glendive. Silha Funeral Home of Glendive has been entrusted with the arrangements.
Dale was born on July 29, 1955 in Glendive, Montana to James and Jane (Lange) Hajek. Dale was raised in Glendive in a home that was filled with seven brothers and sisters, numerous nieces and nephews, cousins, and many family friends. Dale attended the Glendive school systems and graduated from Dawson County High School with the class of 1974.
Following his high school education Dale worked as a truck driver for numerous companies including: UPS, SUHR Transport, Mergenthaler, and also worked as a ranch hand. He was most recently employed with Missouri Basin as a truck driver until his health forced him to retire in 2011.
In 1980, Dale married Lori Oakes and to this union one daughter was born, Tessa. This marriage later ended in divorce and he later married Lori Metcalf on October 8, 1994 and with this union he became a father to Lori's daughter Amanda. Together Dale and Lori also adopted two boys, Brennon and Malakai.
Dale was an avid hunter and fisherman, and enjoyed going on camping trips with his family and friends. He also had a special love for animals and children. He loved his special companion, "Hound Dog" Dakota. Dale had also been a Foster Parent for many years and had received a special recognition for National Foster Care Month.
Dale was a member of the Glendive Moose Lodge #949 and was a Dawson County 4-H leader and was instrumental in developing their dog program.
He was preceded in death by his grandparents, one brother, Tim Hajek, and one niece, Cynthia Wing.
Dale is survived by his wife, Lori Hajek of Glendive; parents, James and Jane Hajek of Glendive; four children, Tessa Hajek of Glendive, Amanda (Cody) Christians of Alexander, North Dakota, Brennon Hajek of Glendive, and Malakai Hajek of Glendive; seven siblings, Ellen (Jeff) Oak of Park City, Montana, Rick (Teresa) Hajek of Florence, Montana, Patti Jo (Dale Campbell) Magruder of Fallon, Montana, Terri Lynn (Blackie) LaMoine of Glendive, Pam (Slim) King of Medina, Tennessee, Ronnie Hajek of Glendive, and Lynn (Frank) Becker of Glendive; special aunt and uncle, Alice and Bill Cullinan of Glendive; as well as many other aunts, uncles, nieces, nephews, cousins, and in-laws.