Dawson County High School


Class Of 1974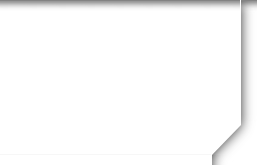 In Memory
Larry Haggerty
Larry "Butchie" W. Haggerty, age 51, of Glendive, passed away on Sunday, August 5, 2007 at the Sidney Health Center in Sidney, Montana.

Larry was born on May 21, 1956 in Terry, Montana, the son of Daniel George and Verna Lorraine (Colby) Haggerty. He attended elementary school in Lindsay, Montana and graduated from Dawson County High School in Glendive with the class of 1974. During high school, Larry worked at Crisafulli Pump Company where he continued to work for a short time after his high school graduation. He also worked with his father at Dan Haggerty and Sons Well Drilling Service. Larry and Lois Shevela were united in marriage on July 19, 1975 in Glendive. They continued to make Glendive their home and in 1979, Larry went to work with his brother, Mike. In 1981, Larry and Mike started H & H Drilling where he continued to work until the time of his death.

Larry loved his work and also enjoyed hunting and attending rodeos- especially Brockway Dairy Days. He was a member of the Glendive Moose Lodge, Montana Water Well Association, National Water Well Association and the Lindsay Hall Association.

Larry was preceded in death by his father; his brother, Patrick; brother-in-law, Ron Lovaas; three nieces and one nephew.

Survivors include his wife, Lois and his daughter, Ami Haggerty, both of Glendive; his son, Nicholas (Nicole) Haggerty of Billings, Montana; his mother, Lorraine Haggerty of Lindsay; his sisters, Judy Parrish of Missoula, Montana, Carol Robinson (Ike) of Moyie Springs, Idaho, Diane Lovaas and Anne (Bill) Sadorf , all of Glendive; his brothers, Mike (Yvonda) Haggerty of Glendive and Jeff (Vickie) Haggerty of Billings; sister-in-law, Carolee Haggerty of Glendive.