Dawson County High School


Class Of 1974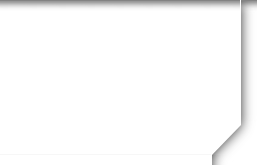 In Memory
Cheryl Frenzel (Brelje)
Cheryl arrived into this world on August 12, 1956 in Glendive, Montana, the daughter of Fred and Christine (Kuntz) Frenzel. She was born and raised in Glendive, graduating from Glendive High School in 1974.
Cheryl married Emery Brelje in Glendive on May 31, 1974. They have lived in Glasgow since 1974 where she was Office Manager for Hi-Line Homes Program for 32 years, retiring in July of this year. She enjoyed boating on Fort Peck Lake, swimming, water skiing, embroidery, and scrap booking. She especially enjoyed her boys and being a huge Scottie Fan. Cheryl collected and admired lighthouses, enjoyed her two vacations in Mexico, and was very dedicated to her work for the children.
She had a real connection with the Cub Scout Program and followed them as the kids grew up.
She was preceded in death by her father Fred Frenzel. Survivors include her husband Emery Brelje of Glasgow, sons Sam (Lacey) Brelje of Glasgow and Ben (Lindsey) Brelje of Denver, Colorado, her mother Christine Frenzel of Glendive, sisters Colleen (Mike) Boyer of Glasgow and Michelle (Mike) Schlabach of Gilbert, Arizona, her brother Douglas (Deb) Frenzel of Dickinson, North Dakota, and by 10 nieces and nephews.
Cheryl fought a brave battle with cancer and passed away on Thursday, December 13, 2012 at age 56. Services for Cheryl were held at St. Raphael's Catholic Church and she is intermed at the HIghland Cemetary in Glasgow, Montana.