Dawson County High School


Class Of 1974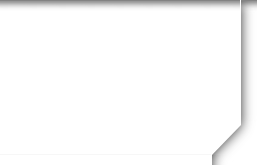 Message Forum
08/05/14 06:09 PM
#8

It was awesome to see everyone at the reunion! Thank you all SO much for coming! I'm already dreaming of how great it's going to be to get together again next time. It just seems like another ten years is too long to wait.

We had so much fun, so many laughs, and heartfelt rememberances.

I went home thinking how lucky I am to have so many amazing classmates...
08/05/14 06:13 PM
#9

We all need to thank Vicki for organizing the golf scramble, and all of the prizes!! Great job!

What fun!
08/05/14 06:17 PM
#10

... Adding a big thank you to what Vicki posted about Doug Kirk, Dave and Jackie Schmidt, Dan and Cindy Lordemann. WOW! You guys rock.
08/06/14 12:28 PM
#11

HI Tim,

I want to respond to you comments. I think you are out of line with your post, the people and the reunion was great ! I personaly talked to you several times to come and see people and vist with them at the reunion and others did also. You would have knothing to do with it,as you expressed that it was same old thing and the reunion should be differant. I think you have a lot of nerve to complain about people not visiting you.You choose not to join in with us. Dan Lordemann
08/07/14 10:03 AM
#12

Yes, Tim, I agree with Dan. Many of drove or flew thousands of miles and paid money for travel to meet our old friends. We would have liked to see you, but you could not get off your duff to come a few miles to see the crowd of friends. Whuuzz up wid dat?? Joe Marman
08/07/14 02:48 PM
#13

Tim,

I have to say that I agree with Joe and Dan! We all made a conscious choice to sign up and many of us, to travel in order to attend the event and socialize with our classmates. You, however, made a conscious choice to stay away and now you want to berate us for not visiting YOU!!? I'm sorry but you set the standard by turning your back on the event that was bringing us all together... so why would anyone think you would welcome a visit? You missed a fabulous time and that is very unfortunate for you. There was a positive vibe happening so if all you have is negative you should shake it off and join in the fun next time!!! Vicki Knapp
08/11/14 12:02 AM
#14

I want to thank everyone that came to the reunion! Dave and Karen did a fantastic job on a very successfully reunion!! Many kudos to Doug Kirk for his skills at putting the reunion together with Dave and Karen and the effort to get people to come who otherwise would not have came. Thanks to Vickie for the golf, I don't golf but heard every one had a great time! Dave and Jackie put a lot of effort in the reunion,I would like to give Jackie a special thankyou!! for taking over the cooking to let me go visit! My wonderful wife Cindy for all her help and smiles, without her I would not have made it getting ready!! I sure enjoyed myself, didn't get to talk to everyone, or as long as I would have liked ,but liked seeing everyone .

I agree with Dave in his comments about how well the reunion went and the feeling he came away with. We had about 50 people at the picnic at our place was a lot of fun to host, see people, eat, drink, and be merry!!

I don't want to wait 10 years to see everyone again, it was to much fun!!

Here is my and Cindy offer-we want to invite every one to our place to do it again!!! bbq, and fun on the first weekend in Aug. in two years. Make it a informal two year mini reunion. I would like to see more of you out at our place, it will be 3 pm on Sat.- until you want to leave, looking to cook beef roast, and if Vickie is on board maybe some Golf Sat. morn.

Possible Fri. night social at our house, with Dave and Karens help if they are onboard with our idea , along with the help of a few others that are willing! Would love to have all of you as our guest !! Aug. 2016.

I like the idea! Dan and Cindy from the Lordemann farm.
08/11/14 11:07 AM
#15

Dan! Funny thing... Dave Molmen and I discussed the very idea of not waiting 10 more years!! Thank you so much for offering your home once again! What a wonderful idea and I am certainly game for it! Yes on the golf as well.
08/11/14 11:25 AM
#16

Dan,

I left this year's reunion thinking ten years is pretty far away and we are all going to getting pretty old by then (amazingly that hadn't happened to us yet to most of us) and that it would be great if the class of 74 could get together at your picnic grove on a regular basis. Thanks so much for offering…it is a wonderfully SIMPLE idea that even the Latin speakers amongst us would probably agree with.

And I want to add my echo to the thanks everyone has posted as to thanking you and your wife Cindy, Dave M. and Karen, Dave S. and Jackie, Doug, Vicki and everyone that came.

Darrel
08/13/14 01:13 PM
#17

This is kinda late but I too had a really great time. For those who didn't bail early Saturday you could've seen me doing the dancing fool routine. My wife enjoyed it too and remarked on how much more cohesive our group was than her class. Thanks to all of you who put so much effort into the reunion, and I was so glad to see you even though my aged brain couldn't put a name to a face occasionally. Lordeman's Grove is a great place for the picnic.

dave shearer
08/13/14 05:56 PM
#18

Thank you Dan! That is a great idea. I will make a honest effort to attend. Thank you everyone who worked on the 40th reunion. Your work is greatly appreciated. I enjoyed visiting with everyone. Hope to see you all soon!
08/15/14 11:56 AM
#19

I've spent the past two hours looking at the reunion pics - my eyes hurt from squinting to see name tags :) You all look wonderful and I'm so bummed I couldn't make it. Dan your idea for another in 2 years is excellent and you and Cindy's hospitality amazing. See you first weekend in August, 2016
08/05/15 12:49 PM
#20

I read in the newspaper today that the Phildelphia Eagles had kept their star running back out of practice on Saturday because he wasn't properly hydrated. It reminded me of high school football and it wasn't until maybe our senior or junior year that we were even allowed to have water during practice (and that was limited). It was supposed to toughen us up. I remember being so thirsty.
12/21/15 08:18 AM
#21

Just a quick note to say Merry Christmas to everyone. I hope all of you are able to spend time with family and I wish all of you a great 2016. Never forget how lucky we are that we live in the USA. Merry Christmas. Bill Waite
06/23/16 01:27 PM
#22

One of our classmates ( and my neighbor growing up) Bill Nemec is in Alaska and struggling along as a homesteader. He just completed a couple videos about that..one is a sample and one you can buy (only $2.50). He hopes selling the videos will help him save his farm so if you can help it would be great and pass the word. The website that will take you to the videos is: LastFrontierRemnant.com
06/24/16 01:37 PM
#23

Rick Riedlinger passed away June 18 - 2 days before his 60th birthday. He suffered from colon cancer. Prayers for his family.
04/28/17 09:06 AM
#24

I dunno Tim. We've lost a lot of classmates over the years. Occasionally, I'll check out the obits in the Ranger Review online edition to keep current and it blows me away to see who all has passed, not just from our class, but from those who roamed the halls and wore the colors before and after us. As adults, we tend to put a greater value on life and lives of those we use to associate with. While I may not recognize everyone when I see them, I'm thankful I still HAVE the opportunity to see them or hear from them. Case in point, the occasional 'rant' from a GREAT friend, Tim Russell. Have a GREAT day, my friend! Hope to see you soon! '74!!!
04/29/17 08:11 PM
#25

I think I have to agree with Mike. None of us are 19 any more and so often I'll hear of some one I know who passed away and they were way younger than I am.I think it's a good idea to take every opportunity we can to say hello to friends. We're not getting any younger. I was skiing in British Columbia in early march and hit a tree. Wow, the heal up process is a wee bit slower than when I was 19. Hope all of you are doing great. God Bless the USA
05/25/17 11:07 AM
#26

These are the classmates that I have received mail back undeliverable for the All 70's Class Reunion. Randy Dinardi, Howard Keller, Laureen Fornall Mosdal, Ken Jones, Lance Legato, Tina Bodell, Donna Bouchard Erickson, Jeannine Meeds, Andrew Pounds. If anyone has current addresses for them, please send to me at vicki.temple@yahoo.com. Thanks!
05/26/17 10:25 AM
#27

Vicki, last I heard Jeanie Meeds is still in New Orleans. That is all I know for sure. Sorry I don't have more info for you.
07/28/17 05:08 PM
#28

The All 70's Reunion plans are being finalized. Everyone that I had correct addresses for should have received their letters and registration forms. Once again, Class of 74 will meet at the Oasis Thursday evening. I hear rumors that our very own Dave Schmidt will be spinning tunes for us at the "O". Friday there are school tours planned and Friday evening is the 70's Reunion Band with appetizers at the EPEC. Saturday will include class photos at DCHS and Saturday evening is a dinner and another band "The Max". The parking lot and street will be blocked off at the EPEC both evenings, so it promises to be a very fun time! I have had mail returned for the following classmates: Darrell Oliver, Kristine Peterson, Sheila Mittelsteadt, Carey Sprankle, Rick Parkes, Mike Durnam. I know there are probably more wrong addresses that did not get returned and I am very sorry about that. Glendive has plenty of new hotels so there is no excuse about not having a place to stay. Let's bring back the 70's for a weekend!
08/08/17 08:57 AM
#29

The All 70's Reunion Committee is planning to do a memorial to all deceased classmates from that era. They are asking each class to provide a list. I have no idea where to begin. If anyone would like to take on this project and provide a list for me, it would be greatly appreciated. I presume at some point for one of our reunions, we had that information that we could just add to. Unfortunately, the list just keeps getting longer and longer....
09/08/17 10:12 AM
#30

So the All 70's Class Reunion was a huge success and we missed those that could not attend. Thanks to all that did attend. All of the bills have been paid by the committee and our class now has seed money left over for our next Class of 74 Reunion! Hope to see you all in a few years...
11/28/17 11:13 AM
#31

Coming soon, videos and photos.
11/20/18 10:54 AM
#32

We lost another classmate, Andrea Ames last week to cancer. Dave Molmen mayby you can post her obit on this page. TR.